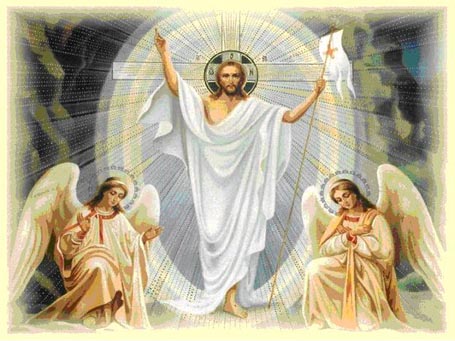 Christ is Risen! Indeed He is Risen!
Dear brothers and sisters, I congratulate you with the feast of the Holy Easter!
In this holy day every Christian soul feels with great happiness the celebration of victory of the light over the darkness. The God's Son in the image of the man comes on the Earth and brings the saving spiritual knowledge to the people. The knowledge which gives people the ability to go on the new level of the spiritual growth. The God's Love and Grace – these are things, which Jesus Christ preaches to his disciplines.
"For whoever would save his life will lose it, but whoever loses his life for my sake will find it". – the Lord said these words to people through the Apostle Matthew.
There should not be anger, egoism and hatred between people. Jesus Christ was crucified on the cross by human sins. And God raised Jesus Christ from death to show and remind humanity, that He is a primordial Truth, Which was, is and will be.
I wish all of us do not forgget this spiritual knowledge, which was brought by Jesus Christ. Live and gain the victory with these knowledge in the name of Living God.
I wish love, peace, goodness and harmony to all.
Christ is Risen! Indeed He is Risen!