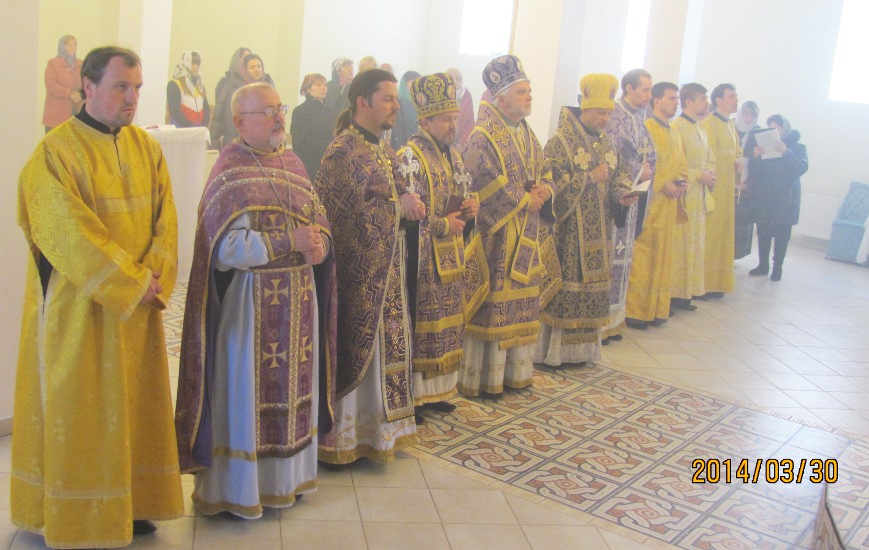 On Sunday, March 30, 2014, in the day of prayers for the killed innocent heroes of Maidan forty days ago, in the Transfiguration of the Lord Temple, after the Divine Liturgy, all community honored Heavenly Hundred and prayed that all dreams of people, who sacrificed themselves for the better future for Ukraine, become true. The clergy and the faithful sincerely prayed for the united and incorporated Ukraine, for the patriotic unity of the Ukrainians from East and West, North and South; for the protection of our native land from all inside and outside enemies, for the release of Crimea from invaders, for the rebuilding of new, light, just and united Ukraine – God's country.
Prayer for Ukraine
Oh God, Almighty and Only
for us our Ukraine, please, keep
with rays of freedom and light
may You set her in light. With the light of science and knowledge
keep us, Your children, enlightened.
In pure love to the land
May You, oh Lord, bring us up. We pray, oh Lord and the Only,
for us our Ukraine, please, keep.
All of your grace and generosity,
May you turn to our people. Give it freedom, give it good fate,
give it good light, happiness,
give, oh Lord, the people
And many, many years.