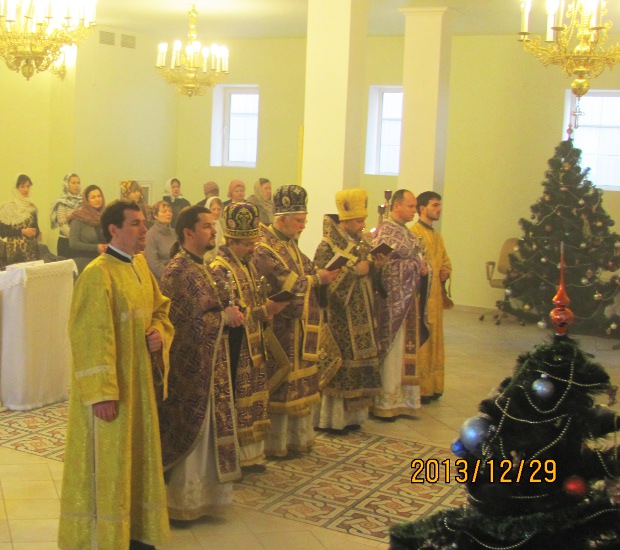 S unday, 29 December 2013, in the temple of the Transfiguration of the Lord, after the Divine Liturgy, the clergy and the faithful held a joint prayer for God's protection for the best daughters and sons of the people of Ukraine, for true journalists, activists of all maidans of Ukraine, for the solidarity of all patriotic forces in Ukraine, for their consolidation in the struggle for a free and happy life in the country. The clergy and faithful sincerely asked the Lord to heal brutally beaten journalist and activist Tatyana Chornovol and all the other innocent victims, asking for freedom of innocent prisoners and just punishment for those, guilty of forced dispersal, beating and shedding of blood of peaceful protesters.
Prayer for Ukraine
Oh God, Almighty and Only
for us our Ukraine, please, keep
with rays of freedom and light
may You set her in light. With the light of science and knowledge
keep us, Your children, enlightened.
In pure love to the land
May You, oh Lord, bring us up. We pray, oh Lord and the Only,
for us our Ukraine, please, keep.
All of your grace and generosity,
May you turn to our people. Give it freedom, give it good fate,
give it good light, happiness,
give, oh Lord, the people
And many, many years.