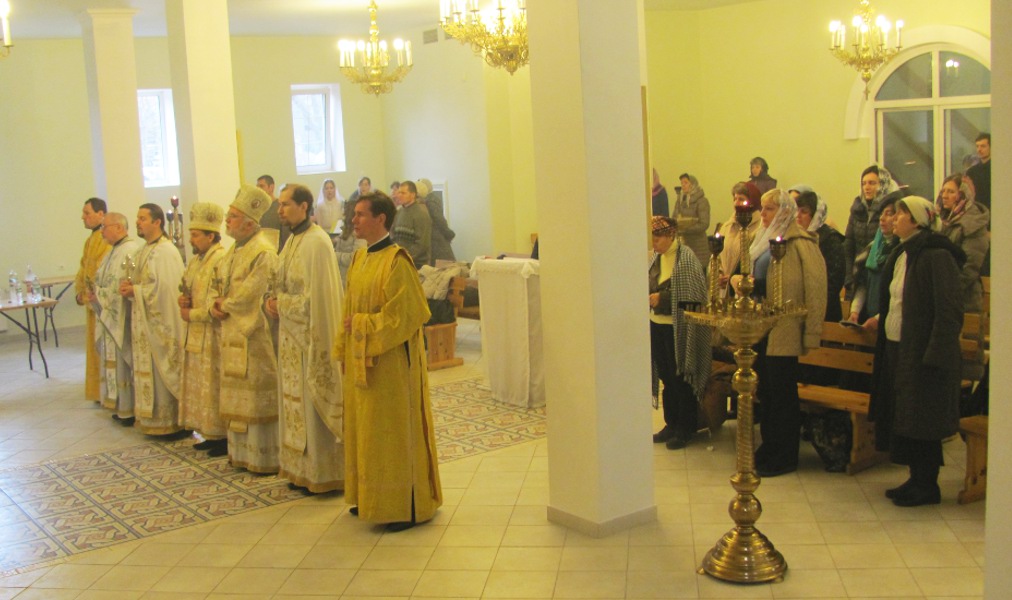 O n Sunday, December 1, 2013, in the Cathedral of the Lord's Transfiguration, the clergy and church community prayed for all those injured in Kyiv's Independence Square on the night of November 30, for the Ukrainian people, for God's care of Ukraine for the welfare of future generations.
Prayer for Ukraine
Oh God, Almighty and Only
for us our Ukraine, please, keep
with rays of freedom and light
may You set her in light. With the light of science and knowledge
keep us, Your children, enlightened.
In pure love to the land
May You, oh Lord, bring us up. We pray, oh Lord and the Only,
for us our Ukraine, please, keep.
All of your grace and generosity,
May you turn to our people. Give it freedom, give it good fate,
give it good light, happiness,
give, oh Lord, the people
And many, many years.