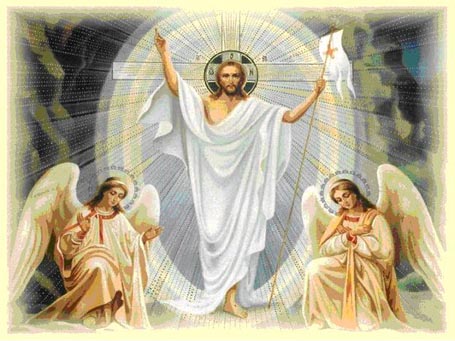 Christ is Risen! Indeed He is Risen!
In this light and blessing day I congratulate all with the Holy feast of the Easter!
The greatest feast of the Easter gives every Christian, every good soul the mystical act of spiritual communication with God.
"For God so loved the world, that he gave his only Son, that whoever believes in him should not perish but have eternal life…"
God's Son brought from the Divine height Love and Forgiveness – these are the greatest gifts from God.
These are the highest gifts, which the man can get living on the Earth!
This is the spiritual power, which creates good on the Earth. It is not slavery worship or incapability to do right spiritual doings, which people often pose as love and forgiveness.
God is light, God is good, God is that primordial energy of life, which fills all Universe.
And if we are God's children, God will work on this Earth through our lives, our thoughts and our doings.
Don't forget about it!
In this bright day I want to wish all of us and our Ukraine love, good and harmony!
Christ is Risen! Indeed He is Risen!