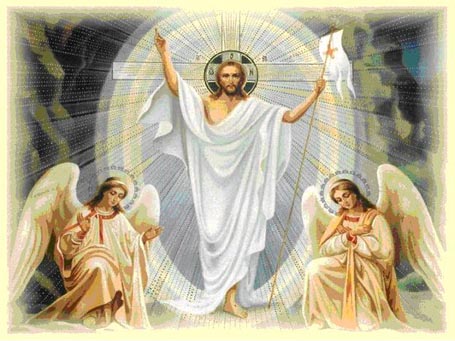 Christ is Risen! Indeed He is Risen!
I congratulate you with the light and great holiday of the Holy Easter, dear brothers and sisters!
Let the sincere greeting flies to all God's people on the Earth!
This day is very special for every Christian soul.
Jesus said: "I am the resurrection and the life. Whoever believes in me, though he die, yet shall he live." (John XI:25)
The fear of death gradually moves back and gives the way for hope and confidence.
"In my Father's house are many rooms." (John XIV:2) – said Jesus to His disciplines to consolidate that people, who follow the road of life, the road of Jesus Christ will come to the Kingdom of Living God for certain. Because this is the area of God's Love, wisdom and creation, where every soul is the part of the great God's power…
Today as it happened thousand years ago raised Jesus appeals to everyone saying: "Peace for you!" Peace which unites, but not separates; Peace which gives hope, but not despair. Peace which is the background for the spiritual improvement. Do not lose that Divine power, which Our Lord brought through suffering, tortures and death for our salvation!
Dear brothers and sisters, let the gladness of the Christ Resurrection fills us all with power and desire to create God's doings on the Earth!
Christ is Risen! Indeed He is Risen!