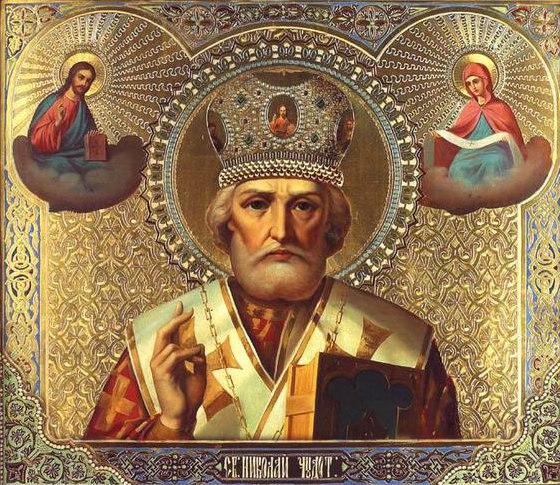 Dear brothers and sisters!
I sincerely congratulate you with the feast of Saint Nikolaos!
Through thousands of years grateful human memory carried along this light image of good man as an example of serving to God and people.
To see and try, to find and awake, to change human nature into God's nature – that was the meaning of life for Nicolas from Lycian. Later people started to call him Nikolaos the Wonderworker.
Human and God's things interweaved in the soul of this great man.
To serve God became the basic of his life.
In the serving Saint Nikolaos took care about children in a special way.
"Children - is our future". It was not just a slogan for him; it was the aim for everyday work.
To protect, to develop and to multiply God's nature in every child. And the soul of the child will become the basic for building God's Kingdom on the Earth. The beautiful state of humanity on the planet Earth – it was a dream of Saint Nikolaos the Wondermaker. And every day of his human life he devoted to make that dream true.
In this festive day I want to wish you to be sincere and inspired in serving. Be that God's children, whom Saint Nikolaos dreamed about.
Happy holiday, dear brothers and sisters!
Let the Lord bless every soul.
Amen.