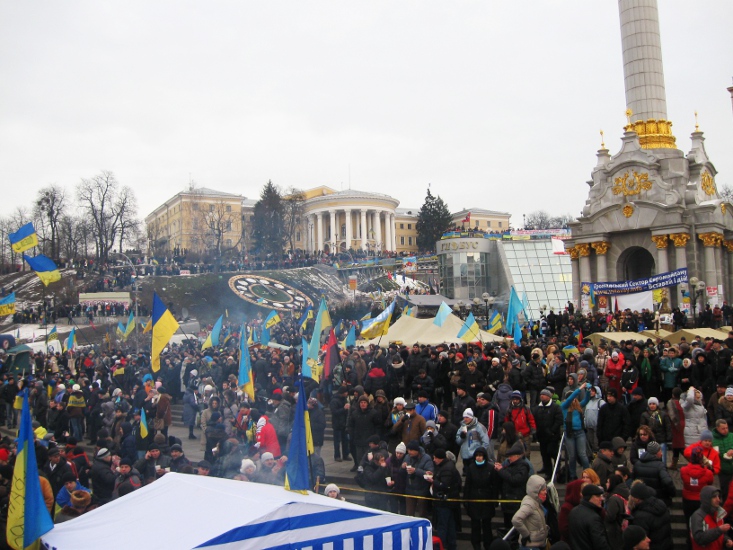 O n Sunday, December 15, 2013, after the accomplishment of the Divine Liturgy and common prayer for unity, firmness and wisdom of the Ukrainian people, the clergy and parishioners of the Transfiguration temple joined the General Assembly meeting in Maidan Nezalezhnosti Square in Kyiv,, where again gathered almost a million of Ukrainian conscious people. People stood against arbitrary power, against criminal and violent actions of law enforcement officers, against selective justice and impunity for the real criminals.
In Maidan Nezalezhnosti Square, people's hearts are filled with faith in justice, hope for a better future and brotherly love. Dedication and sincerity of Ukrainians in defending their dignity creates an extraordinary atmosphere in the square. People of all ages, different nationalities, different religion, different social status are determined together to peacefully fight to win a better future for their children and grandchildren, for their country.
Glory to Ukraine! Glory to heroes!