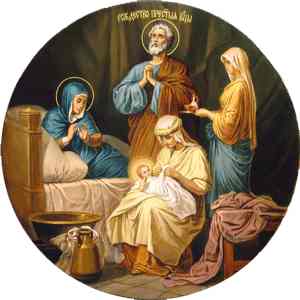 On Sunday, September 21, 2014 in the Transfiguration of the Lord Temple, Archbishop Alexander in concelebration with Bishop Vasyliy and Bishop Nicholas ministered a Divine Liturgy in the honor of the great Christian feast - Nativity of the Theotokos.
During the persecutions of Christianity Apostles of Jesus Christ felt the prayers and spiritual support from Holy Lady all the time. When she was finishing her Earth life Holy Mary promised to be the Protectress of all people on the Earth and millions of people feel Her protection and help. Holy Mother continues to carry Her mission - to help people.
Oh Holy God's Mother, we beg you to help Ukrainian people to stand against Russian aggression, help to protect our land, the future of Ukraine, help to protect the free choice of people to build the country of good, justice and love – the country of Living God on the Earth.