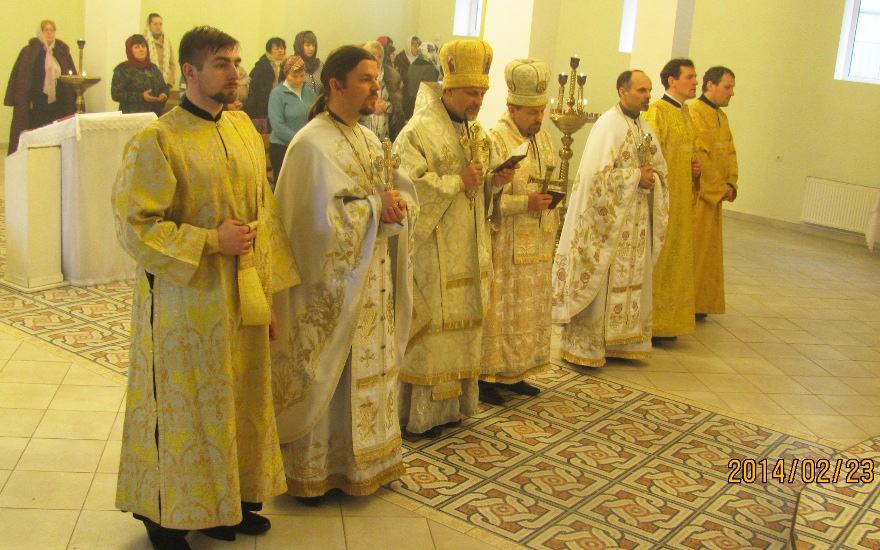 On Sunday, February 23, 2014, in the Transfiguration of the Lord Temple, after completion of the Divine Liturgy, the joint prayer was made by the clergy and the faithful of the community for the building of free and just Ukraine, which was measured by Ukrainian people and redeemed by the blood of Heavenly Hundred. The community in the sincere prayer appealed to God with a prayer to bless brave and honest people to form a new government in Ukraine; community asked to enlighten the minds and to give the wisdom to the Ukrainian politicians, because the holy building of the truly God's country is on them right now.
Prayer for Ukraine
Oh God, Almighty and Only
for us our Ukraine, please, keep
with rays of freedom and light
may You set her in light. With the light of science and knowledge
keep us, Your children, enlightened.
In pure love to the land
May You, oh Lord, bring us up. We pray, oh Lord and the Only,
for us our Ukraine, please, keep.
All of your grace and generosity,
May you turn to our people. Give it freedom, give it good fate,
give it good light, happiness,
give, oh Lord, the people
And many, many years.