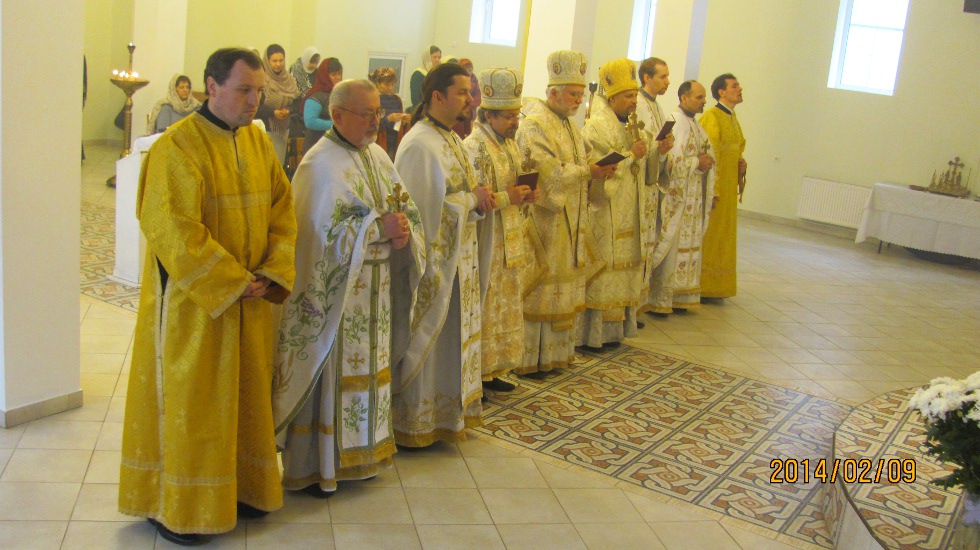 O n Sunday, February 9, 2014, in the Transfiguration of the Lord Temple, after completion of the Divine Liturgy, the joint prayer was made by the clergy and the faithful of the community for the God's enlightenment for all citizens of Ukraine, for all protestants, for the lawmen, for the politicians, for all people who care about our Motherland Ukraine. That God help them to find the way of understanding through love to the native land and responsibility in front of future generations. And this way will stop the demolition of the country and will help to start the rebuilding of the new, independent, free, prosperous and God's country Ukraine in respect and patient.
Prayer for Ukraine
Oh God, Almighty and Only
for us our Ukraine, please, keep
with rays of freedom and light
may You set her in light. With the light of science and knowledge
keep us, Your children, enlightened.
In pure love to the land
May You, oh Lord, bring us up. We pray, oh Lord and the Only,
for us our Ukraine, please, keep.
All of your grace and generosity,
May you turn to our people. Give it freedom, give it good fate,
give it good light, happiness,
give, oh Lord, the people
And many, many years.