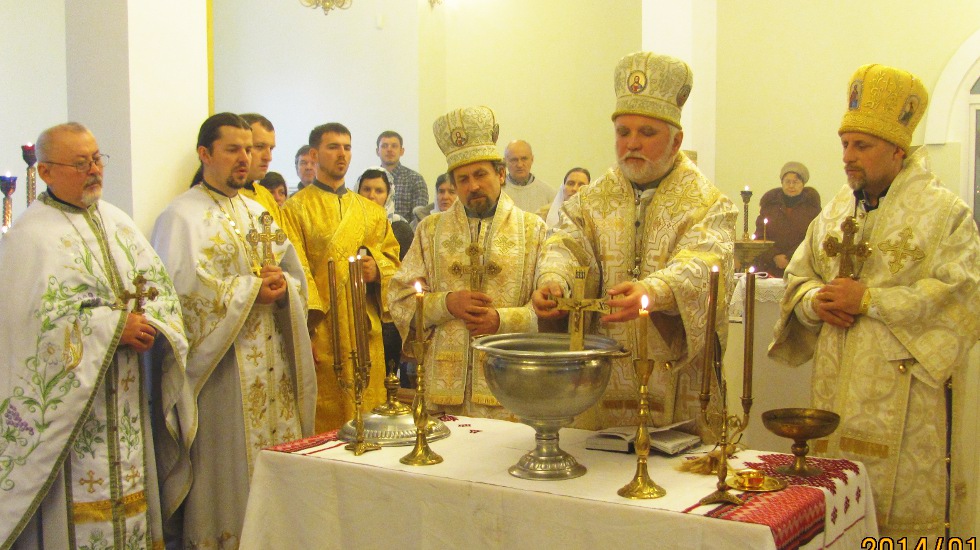 S unday, January 19, 2014, in the day of the great Christian holiday the Theophany and Baptism of Savior Jesus Christ, in the Transfiguration of the Lord Temple in Kyiv, Archbishop Oleksandr in concelebration with Bishop Vasyliy and Bishop Mykolai ministered the festive Divine Liturgy and accomplished the Great Rite of Water Consecration.
«And when he came up out of the water, immediately he saw the heavens being torn open and the Spirit descending on him like a dove. And a voice came from heaven, "You are my beloved Son; with you I am well pleased.»
(Mark 1:10-11).
After the end of the Liturgy the clergy and the faithful headed by Bishop Vasyliy went on the bank of the Dnipro and dipped into the Jordan waters that its healing power would bring the cleaning of the soul and healing of the body.
  Christ is baptized! In the Jordan river!