In the morning of January 19th, 2011, on the bank of the Dnipro river, the clergy of the Ukrainian Autocephalous Orthodox Church Canonical headed by Oleksandr, Bishop of Zhytomyr, Vicar of Kyiv celebrated the prayer service dedicated to Baptism of Our Lord and Savior Jesus Christ and the great miracle - Theophany. And a voice came from heaven, "You are my beloved Son; with you I am well pleased" (Mark 1:11).
After praying, people dived into Jordan waters for its healing force bring recovery for a body and refining for a soul.
Christ is baptized!
In the Jordan river!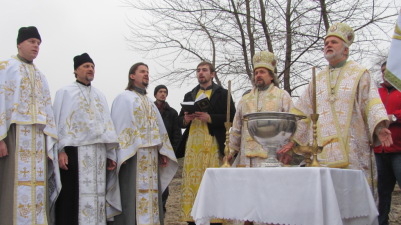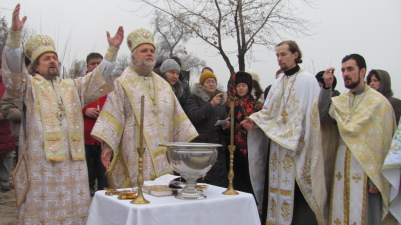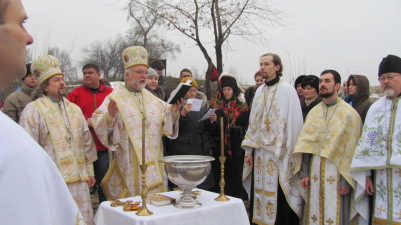 When You, O Lord were baptized in the Jordan
The worship of the Trinity was made manifest
And the Spirit, in the form of a dove,
Confirmed the truthfulness of His word.