On festive days 6th and 7th of January, 2011,  the clergy and the faithful of the UAOC-C showed touching performance "The Story of Birth of Jesus Savior", put on the basis of the Holy Gospel.
More than 2000 years have passed since the time, when the Savior was born. But the Holy story about the birth of the God's Son touches the hearts of people till today, gives them light joy and hope to be rescued.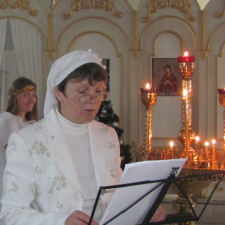 The story from the Holy Gospel about the Birth of Jesus Savior is told.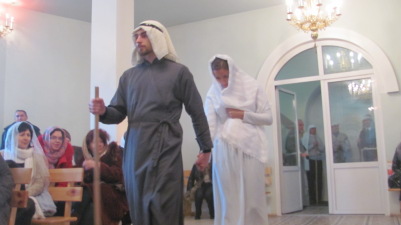 Mary espoused to Joseph.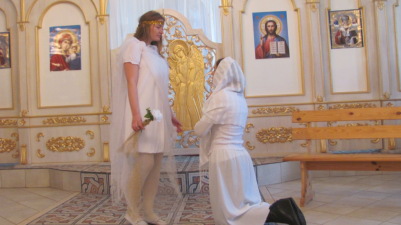 The angel came and said: "Thou shalt conceive in thy womb, and bring forth a Son".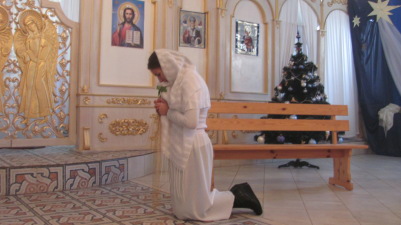 Mary answered: "Be it unto me according to thy word".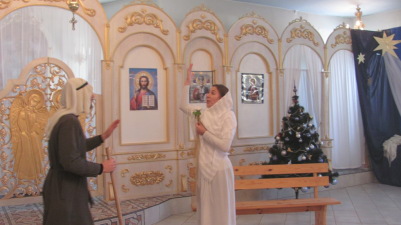 And Joseph was minded to put her away privily.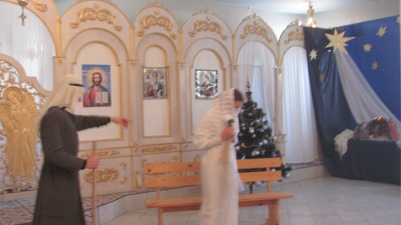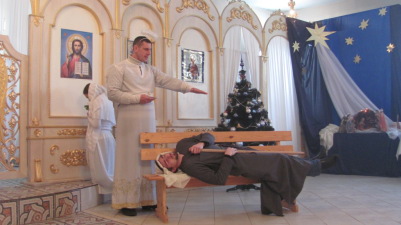 An angel of the Lord appeared saying: Joseph, fear not to take unto thee Mary thy wife: for that which is conceived in her is of the Holy Spirit.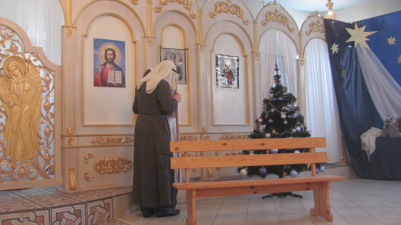 And he took unto him his wife.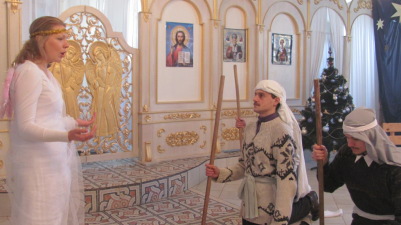 And there were in the same country shepherds abiding in the field.
And the angel said unto them: For unto you is born this day in the city of David a Saviour.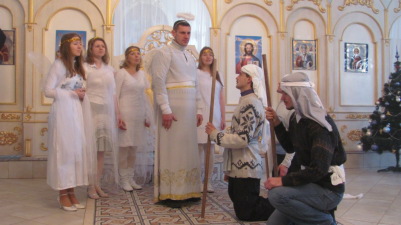 A multitude of the heavenly host praising God.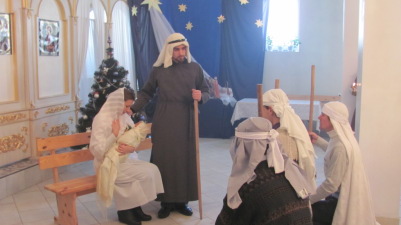 And found shepherds Mary, and Joseph, and the babe lying in a manger.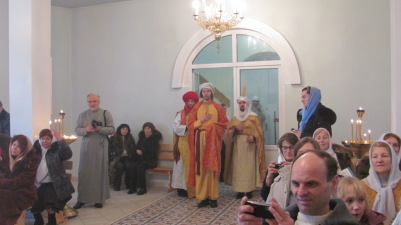 Wise-men from the east came to Jerusalem, ...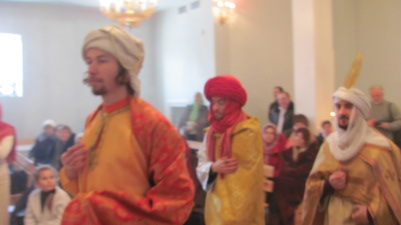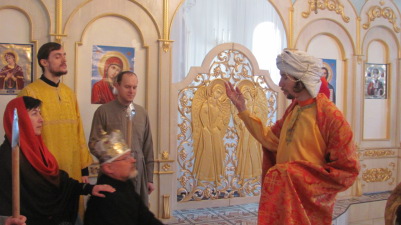 ...saying: Where is he that is born King of the Jews?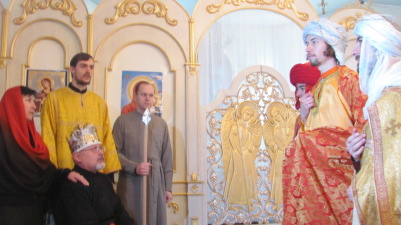 And when Herod the king heard it, he was troubled.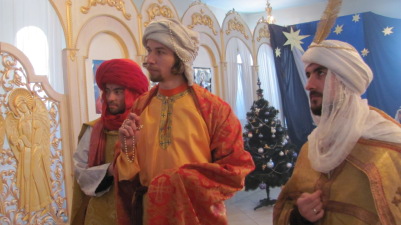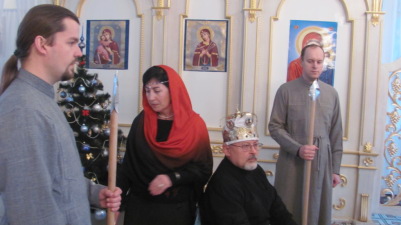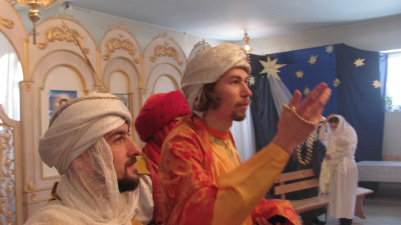 The star went before them.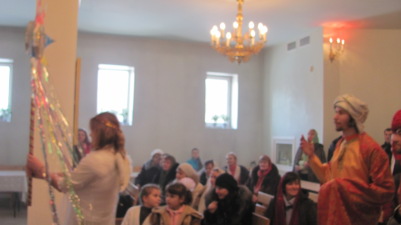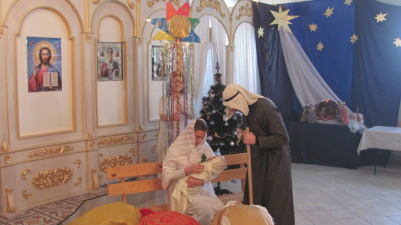 They saw the young child with Mary His mother.
And they fell down and worshipped him.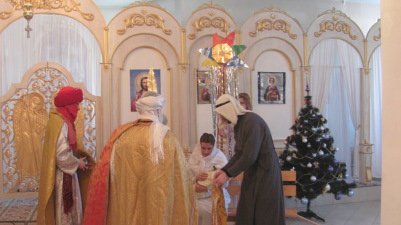 Wisemen opening their treasures they offered unto him gifts, gold and frankincense and myrrh.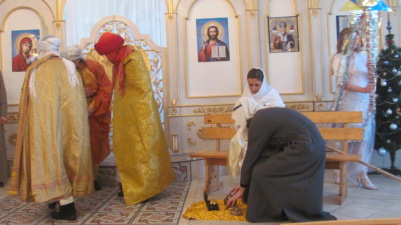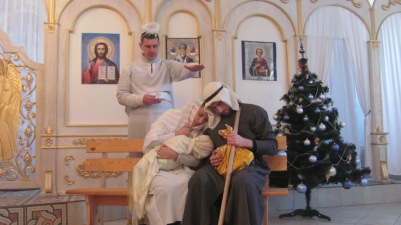 An angel of the Lord appeared to Joseph, saying: Arise and flee into Egypt.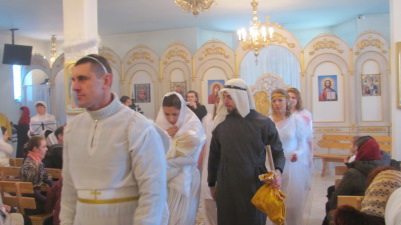 They went into Egypt.
An angel of the Lord appeared to Joseph, saying: Go into the land of Israel.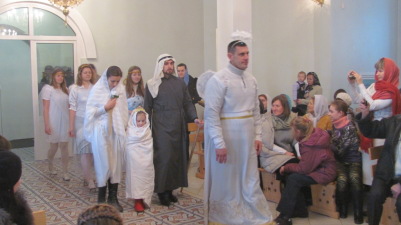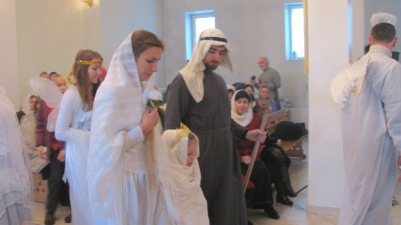 Came into the land of Israel.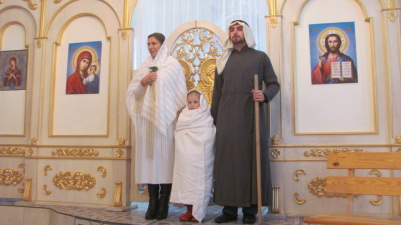 Came and dwelt in a city called Nazareth; that it might be fulfilled which was spoken through the prophets, that he should be called a Nazarene.